See on Scoop.it – EU FUNDING OPPORTUNITIES AND PROJECT MANAGEMENT TIPS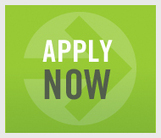 Apply for a grant from the National Endowment for Democracy
nicoleta susanu's insight:
NED is interested in proposals from local, independent organizations for nonpartisan programs that seek to:
Promote and defend human rights and the rule of lawSupport freedom of information and independent mediaStrengthen democratic ideas and valuesPromote accountability and transparencyStrengthen civil society organizationsStrengthen democratic political processes and institutionsPromote civic educationSupport democratic conflict resolutionPromote freedom of associationStrengthen a broad-based market economyDeadlines: April 5, 2013June 21, 2013
NED funds only nongovernmental organizations, which may include civic organizations, associations, independent media, and other similar organizations.
NED encourages applications from organizations working in diverse environments including newly established democracies, semi-authoritarian countries, highly repressive societies and countries undergoing democratic transitions.
NED does not make grants to individuals, governmental bodies, or state-supported institutions such as public universities.
See on ned.org