See on Scoop.it – EU FUNDING OPPORTUNITIES AND PROJECT MANAGEMENT TIPS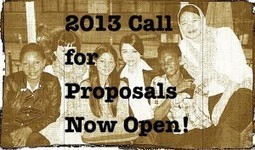 nicoleta susanu's insight:
"*FRIDA uses the term 'feminist' broadly to refer to individuals working within women's movements or in other social movements to promote and work towards the safety, equality, justice, rights and dignity of girls, women and other marginalized groups. Based on the understanding that fundamental discrimination occurs within patriarchal systems of domination in all societies, young feminists are determined to challenge, address and change the root causes of these existing inequalities, rights violations and injustice. We recognize that there are multiple feminisms and foster opportunities for expressing those principles in our work. FRIDA emphasizes feminist principles throughout all of its work. These principles include: non-hierarchy, collectivity, participation, diversity, and inclusion. We define young feminist activists as individuals from across the gender spectrum committed to advancing gender equality and women's rights through explicitly feminist means. FRIDA focuses on activism led by feminists aged 18 – 30. "DEADLINE FOR APPLICATIONS: Monday March 26th 2013.
riority will be given to:Small, emerging grassroots groups, networks, or collectives with little or no access to funding from larger donors.Groups, networks, or collectives that are working on emerging or issues that have not received prior funding.Groups, networks, or collectives located in remote underserved areas.Groups, networks, or collectives that are diverse in their membership and made up of and/or working with socially marginalized young women especially: refugees, ethnic, national and caste minorities, rural women, urban poor, lesbian, bisexual, transgender, women living with HIV/AIDS, sex workers, women with disabilities, women living in armed conflicts and post conflict zones.Groups using creative and innovative strategies to further their activism (including art, music, culture, poetry, social media etc).Funding Amounts FRIDA makes grants of up to $5,000 USD. They are general support grants to be used over a period of 12 months but are open to renewal.
See on youngfeministfund.org