See on Scoop.it – EU FUNDING OPPORTUNITIES AND PROJECT MANAGEMENT TIPS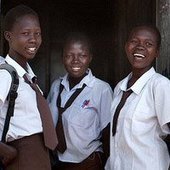 nicoleta susanu's insight:
The aim of the Partnership to Strengthen Innovation and Practice in Secondary Education (PSIPSE) is to accelerate innovation in secondary education programming, research, and development in selected countries.
Target Populations
Applicants are encouraged to submit proposals for projects that benefit the following marginalized populations:
 Learners living in low-resource or poverty-affected areas
 Girls and young women
 Learners with physical, intellectual and/or developmental disabilities
Applicants may propose work in the following geographic areas:
East Africa: Eastern Democratic Republic of Congo ; Ethiopia; Kenya
Rwanda; Tanzania ;Uganda; Nigeria (particularly the states of Kano, Sokoto, Jigawa, Lagos, Rivers, and Cross Rivers); India (particularly the states of Rajasthan, Gujarat, and Andhra Pradesh and the cities of Chennai, Delhi, and Mumbai)
Type of the projects that wil be financed:
Pilot: Projects that test new models or approaches to identified problems, integrate proven strategies/approaches into a more holistic model, and/or build collaboration among partners with proven models and approaches will be considered in scope. Pilot projects can be funded up to US$500,000 over 2-3 years
Research: Projects that address critical questions that have the capacity to advance innovation and practice in secondary education or examine solutions to commonly identified barriers to secondary education will be considered in scope. Research projects can be funded up to US$500,000 over 1-3 years
Scale-up: Projects that expand, adapt and sustain successful programs and reach large numbers of children and youth will be considered. These projects will have already been piloted and proven effective and be ready to be taken to the next level either nationally or regionally. Scaleup projects can be funded up to $5 million over up to 5 years.
Application Process
The application process will involve two successive review phases: 1) Letters of Inquiry (LOI); and 2) Proposals. Successful applications to the LOI phase will be invited by the last week of June 2013 to advance to the Proposal phase of the review process.
The deadline for all Letters of Inquiry submissions is MAY 15, 2013 at 12:00pm CST.
See on www.macfdn.org