See on Scoop.it – EU FUNDING OPPORTUNITIES AND PROJECT MANAGEMENT TIPS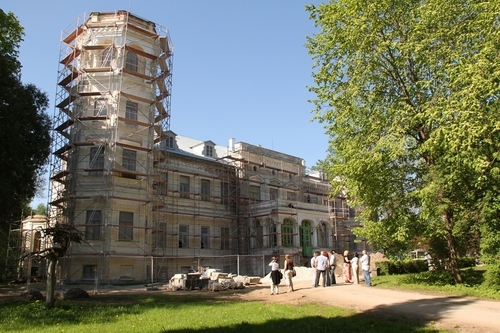 nicoleta susanu's insight:
CALL FOR PROPOSALS: SAFEGUARDING MANOR SCHOOLS IN ESTONIA
This call will distribute €3.1 million to projects aiming to restore manor schools. Restoration of five manor schools in three Estonian counties is the planned result of the programme.The deadline for applications is 25 June 2013.
Objectives of the programme
The main objective of the programme is to guarantee that cultural and natural heritage  for future generations will be safe-guarded, preserved and made publicly accessible.
Project grant.
Project grant rate will not exceed 85% of the total eligible project costs, with the  exception of private sector applicants, for whom the grants from the programme  will not exceed 60% of the total eligible project costs.
Minimum sum of project grant is 400 000 euros.
Co-financing rate of a project is at least 15%.
Eligibility
Eligible for applying project grant are owners of manor houses operating as
schools, providing public education organized within the national educational
system as non-economic activity, i.e. funded and supervised by the State.
Educational service should have non-economic nature, i.e. it should not be
financed predominately by parents or pupils or commercial revenues.
See on eeagrants.org