See on Scoop.it – EU FUNDING OPPORTUNITIES AND PROJECT MANAGEMENT TIPS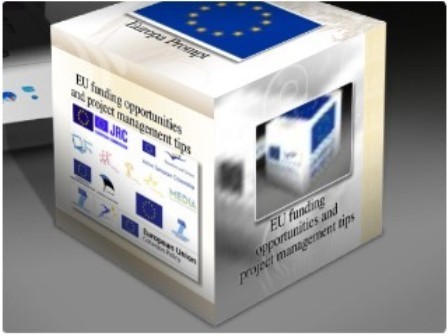 nicoleta susanu's insight:
Deadline for submission of applications 12:00 PM (mid-day, Brussels time) on 5 September 2013
This call for proposals aims at supporting partnerships with regional or local public bodies or other stakeholders active in the youth sector at European level in order to develop over the long-term projects which combine various measures of the 'Youth in Action' programme.
The specific objectives of such partnerships are to:
— encourage the involvement of public bodies at regional or local level or other stakeholders active in the youth sector in European youth and non-formal education activities,
— support their capacity capacity-building as bodies active in the youth field providing non-formal education opportunities to young people and youth workers,
— promote the development of sustainable networks, the exchange of best practices as well as the recognition of non-formal education.
Preference will be given to those projects which best reflect the following priorities:
participation of young people, cultural diversity, European citizenship,
inclusion of young people with fewer opportunities; awareness-raising of the rights linked to the EU citizenship, inclusive growth, creativity, entrepreneurship and employability, healthy behaviours.
The programme elegible countries:
— the Member States of the European Union: Austria, Belgium, Bulgaria, Cyprus, the Czech Republic, Denmark, Estonia, Finland, France, Germany, Greece, Hungary, Ireland, Italy, Latvia, Lithuania, Luxembourg, Malta, the Netherlands, Poland, Portugal, Romania, Slovakia, Slovenia, Spain, Sweden, the United Kingdom ,
— those countries of the European Free Trade Association (EFTA): Iceland, Liechtenstein, Norway and Switzerland,
— candidate countries for which a pre-accession strategy has been established, in accordance with the general principles and general terms and conditions laid down in the framework agreements concluded
with these countries with a view to their participation in EU programmes: Croatia and Turkey.
See on eacea.ec.europa.eu