See on Scoop.it – EU FUNDING OPPORTUNITIES AND PROJECT MANAGEMENT TIPS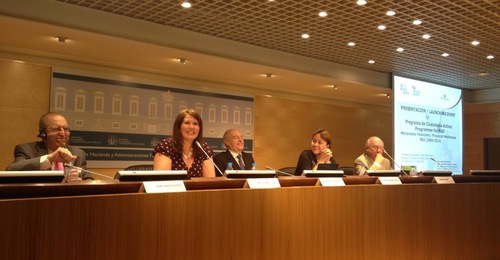 The Spanish NGO Programme was launched in Madrid on Thursday 13 June. The attendance at the launching event proved the great interest in the Spanish NGO programme. Civil society in Spain will receive more than 4.5 million euros for the…
nicoleta susanu's insight:
The Spanish NGO Programme was launched in Madrid on Thursday 13 June. The attendance at the launching event proved the great interest in the Spanish NGO programme. Civil society in Spain will receive more than 4.5 million euros for the strengthening of NGOs in the next few years.
The main objective of the bilateral fund in Spain will be to share experiences and good practices regarding capacity-building of the Third sector organisations, taking advantage of the experience of donor state in this field. The exchanges are aimed at knowing and transferring experiences from Donor State able to provide an added value to the projects implemented under EEA Grant in Spain.
Priorities
Active citizenship fostered at the local level.Increased involvement on NGOs in policy and decision making processes with local, regional and national governments.Cross sectorial partnership developed, particularly with government organisations at local, regional and/or national level.Developed networks and coalitions of NGOS working in partnership.The core areas are: democracy, human rights, anti-discrimination, good governance and transparency, participatory democracy, combat racism and xenophobia, social inequalities, poverty and exclusion, including in rural areas, vulnerable groups, gender equality and gender-based violence). At least 1/3 of the total eligible expenditure of the programme shall be dedicates to these core areas of support.
A minimum 10% of the total eligible expenditure of the programme shall address children and youth at risk.
See on www.ngonorway.org