See on Scoop.it – EU FUNDING OPPORTUNITIES AND PROJECT MANAGEMENT TIPS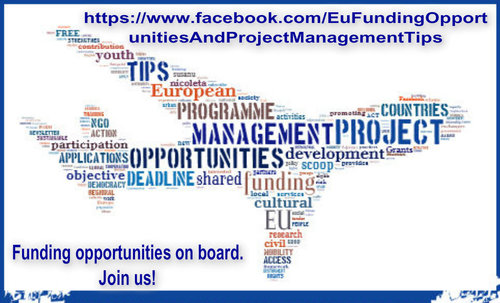 European Commission – Enterprise and Industry – This website provides information on the EU's enterprise policy, entrepreneurship, business support, innovation, standardisation and e-business.
nicoleta susanu's insight:
The SME instrument consists of three phases (i: feasibility study; ii: support for innovation projects and iii: indirect support measures and services) and a coaching and mentoring service for beneficiaries.
Expected impact:
Enhancing profitability and growth performance of SMEs by combining and transferring new and existing knowledge into innovative, disruptive and competitive solutions seizing European and global business opportunities.
Market uptake and distribution of innovations tackling the specific challenges outlined in the legal base of the Horizon 2020 Societal Challenge 'Secure, Clean and Efficient Energy' in a sustainable way.
Increase of private investment in innovation, notably leverage of private co-investor and/or follow-up investments.
The expected impact should be clearly described in qualitative and quantitative terms (e.g. on turnover, employment, market seize, IP management, sales, return on investment and profit).
Deadline 17/12/2014
Intermediate deadlines(s)2014-06-18 +17:00:00 (Brussels local time) 2014-09-24 +17:00:00 (Brussels local time)
See on ec.europa.eu